The Indian Hill School District is pleased to announce the 2020 winter show, It's a Wonderful Life! For the first time in Indian Hill Theatre's history, Indian Hill Middle School and Indian Hill High School Theatre programs are coming together to put on a once in a lifetime virtual event.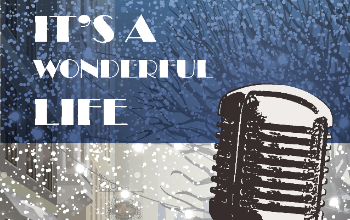 Click here to purchase your ticket for the 7 p.m. Saturday, December 12 online performance which was pre-recorded, and you will receive a private YouTube link to watch from the safety of your home.
It's a Wonderful Life is a holiday classic, but our version is one unlike any you have ever seen! You will see our students transport back in time to a 1940's radio studio as they put on this heart-warming production.